Competitive salary
Teljes munkaidő
0-1 év
Angol nyelv, Német haladó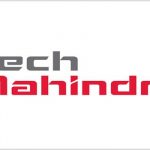 Tech Mahindra Kft.
GERMAN SPEAKING CONTENT REVIEWER
For native German speakers!
For our office in Budapest we are looking for German speaking Content Reviewers!
Scope of position
The primary objective of the Content reviewers (Called raters) is to review various contents, which could be audio, video, text, photos, and pass their individual judgements/decisions, restricted within the options being provided as per the task guidelines to facilitate project objective of machine learning.
What we offer:
Multicultural environment
Chance to be part of a growing organization
Usage of languages
Competitive compensation package
Cafeteria benefits
Excellent location in the city well connected by public transport
Home office now for your safety, will work from our office later
Part time option available
Key responsibilities:
Evaluate and tag video, audio, and image content based on guidelines provided by client.
To review various contents which could be audio, video, text, photos, and pass their individual judgements/decisions restricted within the options being provided as per task guidelines.
Create boundary boxes to select image files, join boxes as per instructions, do transcription, make sentence correction as per own judgment and given guidelines.
To coordinate with other team members for sharing best practices.
Work independently and within a team
Manage multiple assignments simultaneously without any / minimal guidance or help from seniors or peers team members
Perform any additional ad hoc tasks that may contribute to a better service to the client or improvement to the KPI
Skills/qualifications required:
Native German speaker
Communication level of English
Must possess cultural affinity on German language
Basic level computer handling
Minimum high school degree
Excellent in verbal & written communication
Strong sense of logical reasoning with decision making